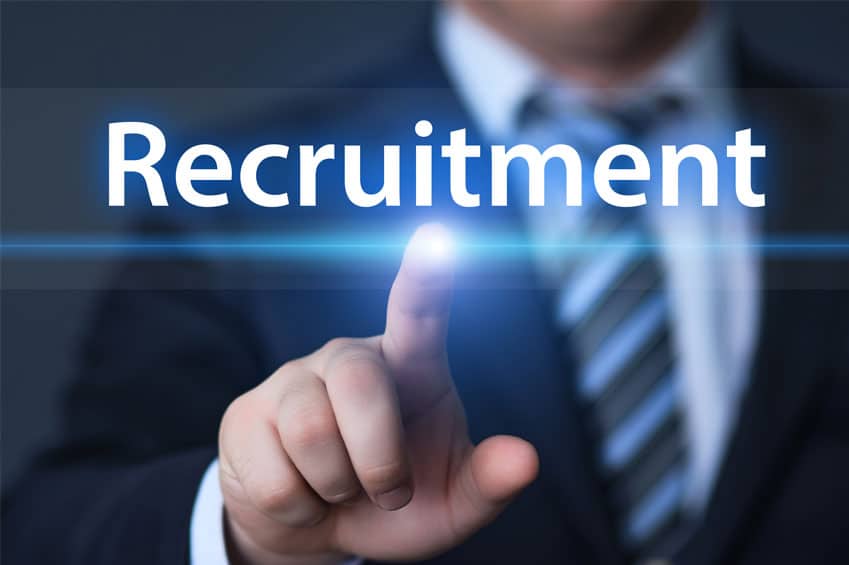 Starting a business is an exciting adventure, but it can also be daunting if you're not sure where to start. If you've been dreaming of launching your own recruitment agency in Dubai, this article is here to help.
We'll provide tips, tricks, and strategies for getting your business up and running and ensuring success. From understanding the recruitment industry climate in Dubai to finding the right staff,
there are a lot of pieces that go into launching a recruitment agency. In this blog post, we will explore the various topics you need to consider when starting your own agency in Dubai and what it takes to ensure success.
Define Your Target Clientele
As a small business owner, it is important to have a clear understanding of who your target clientele is. This will allow you to better focus your marketing efforts and attract the right type of clients.
There are a few questions you can ask yourself to help define your target clientele:
1. What type of businesses or individuals are most likely to need my services?
2. What type of businesses or individuals are most likely to be able to afford my services?
3. What type of businesses or individuals would I most enjoy working with?
4. What type of businesses or individuals are most likely to need my services on a regular basis?
Once you have a good understanding of who your target clientele is, you can start developing marketing strategies specifically tailored to attract them. Keep in mind that your target clients may change over time, so it's important to periodically reassess who they are and what they want.
Research the Competition
As a first step in launching your own recruitment agency in Dubai, it is essential that you research the competition. By understanding the other agencies operating in the market, you will be able to develop strategies to differentiate your business and attract the best clients.
Some key things to look at when researching the competition include:
-Their areas of specialization
-The size of their team
-The type of clients they work with
-Their marketing and branding strategies
By taking the time to understand your competitors, you will be in a much better position to launch a successful recruitment agency in Dubai.
Create a Business Plan
You've decided that this is the year you're going to launch your own business. Congratulations! This is a huge accomplishment and an exciting time. But before you get too far ahead of yourself, it's important to create a business plan.
A business plan is a roadmap for your business. It will outline your business goals, strategies, and objectives. It will give you a clear picture of what you need to do to make your business successful.
Creating a business plan may seem like a daunting task, but it doesn't have to be. Start by situating yourself in front of a blank document or template. Then, begin filling in the following sections:
1. Executive Summary: This is a brief overview of your business plan. Include your company name, mission statement, and objectives.
2. Company Description: Provide an overview of your company, including its history, structure, and products or services offered.
3. Market Analysis: Research your industry and target market. Identify trends and opportunities within your market niche.
4 . Competitor Analysis : Conduct research on your competitors . Determine their strengths and weaknesses . Develop strategies to differentiate your business from them .
5 . Sales and Marketing Strategy: Outline your plans for marketing and selling your products or services . Include details on how you will reach your target market , what methods you will use , and what budget you have for marketing efforts .
Develop Your Marketing Strategy
There are a few key things you need to do when developing your marketing strategy for your dubai recruitment agency. First, you need to identify your target market.
Who are the kinds of companies or organizations that will be most likely to use your services? Once you know who your target market is, you can start to develop a marketing plan that will reach them.
Next, you need to decide what kind of message you want to send to your target market. What kind of image do you want to project? What are the values that you want to communicate? Your marketing materials should reflect these things.
Finally, you need to create a budget for your marketing efforts. How much can you realistically afford to spend on marketing each month or year?
You'll need to consider both the cost of creating materials and the cost of actually reaching your target market (such as through advertising or public relations).
With a clear understanding of these three things, you can start to develop an effective marketing strategy for your dubai recruitment agency.
Set up Your Office Space
Your office space is critical to the success of your business. It should be comfortable, functional, and stylish. Here are a few tips to help you create the perfect office space for your needs:
1. Choose the right location. When selecting an office space, consider the commute for you and your employees. You also want to be in a visible and accessible location for clients and customers.
2. Make it comfortable. Your office should be a place where you and your team can feel relaxed and productive. Include comfortable furniture, plenty of natural light, and some personal touches like photos or art work.
3. Keep it organized. A cluttered and chaotic office will only add to your stress levels. Invest in some good storage solutions and keep everything tidy and in its place.
4. Incorporate your branding. Your office space is a reflection of your brand, so make sure it communicates the right message to everyone who steps inside. Use your company colors, logo, and other branding elements to create a cohesive look that represents your business well
Hire the Right Employees
When starting a business, one of the most important things you can do is hire the right employees. The right employees will be dedicated to your company and will help you achieve your goals.
To find the right employees, start by creating a job posting that accurately reflects the position you are looking to fill. Then, use an online job board or recruitment agency to reach a wide pool of candidates.
Once you have a list of potential candidates, narrow down your list based on qualifications, experience, and fit for the position. Finally, conduct interviews with your top candidates to determine who would be the best fit for your company.
By taking the time to hire the right employees, you'll set your business up for success from the start.
Get the Word Out
If you're thinking about launching your own dubai recruitment agency, this is the year to do it! With a little planning and some hard work, you can make your dream a reality.
The first step is to get the word out about your business. Let your friends and family know what you're up to, and be sure to tell them why they should use your services.
You can also spread the word online by creating a website and social media accounts. Be sure to include information about your services and rates, as well as contact information.
Once you have a few clients, it's important to keep them happy. Provide excellent service and keep in touch with them regularly. If you do a good job, they'll be sure to tell their friends about you! As your business grows, you can start to think about expanding your team or adding new services.
With some dedication and effort, you can make this year the best one yet for your dubai recruitment agency!
Conclusion
Launching a recruitment agency in Dubai is no easy task, but it can be done. There are many factors to consider including the local laws and regulations,
finding suitable clients and sourcing candidates with the right skills and experience for those jobs. However if you take the time to plan your actions carefully,
there is no reason why you cannot achieve success in this highly competitive market. So don't wait any longer – make 2021 your year to break into the recruitment industry in Dubai!